Low-flow showerheads can be purchased at hardware stores, department stores, plumbing supply stores, home design centers, or can be ordered from a variety of on-line stores.
Check to see if your local water utility offers free showerheads as part of its water conservation effort.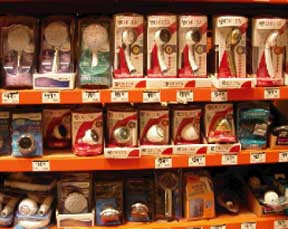 Most retail stores offer a wide variety of shower products.
Photo source: Aquacraft, Inc. by permission.